Free Gift With Every Order ($20 Value)
The Best Awareness Promotional Products Online
At NIMCO, we aim to spread a positive message to support prevention campaigns and programs all across the nation by offering awareness promotional products online.
Schools, employers and non-profit organizations all use our promotional merchandise to educate and motivate others. We've got hundreds of new and exciting promotional products online and provide an extensive line of educational materials. We also carry National Red Ribbon Week promotional items. Shop for all the awareness products you need for your organization at NIMCO.
Red Ribbon Week Promotional Items & More
Gear up for Red Ribbon Week with our exclusive collection of promotional items. Show your support for drug prevention and spread awareness with our high-quality red ribbon week merchandise. From red ribbons to customized accessories, we have everything you need to make a memorable impact during this important campaign.
We offer a wide range of products including:
Displays
Posters
Curriculums
DVDs
Join us in promoting a drug-free lifestyle and making a difference in your community.
Promotional Merchandise for Prevention Campaigns
Working closely with nationally acclaimed campaigns, we supply schools and communities with awareness products. Our materials cover topics like:
Tobacco Prevention: If you haven't started, don't. If you have, there are smoking cessation programs that can help. We have the best promotional products online to support a smoke-free lifestyle, including tobacco and vaping prevention pamphlets.
Alcohol & Drug Abuse Prevention: Choose from a full range of alcohol and drug prevention merchandise, like our Red Ribbon Week promotional items that aid in educating children and adults alike.
Violence/Bullying Prevention: Schools and social groups are facing this problem head-on, and we're here to support you with anti-bullying promotional products.
Breast Cancer Awareness: Testing is critical, and we offer breast cancer awareness materials and fundraiser supplies to educate and spread the word about life-threatening diseases like breast cancer.
Fire Safety: Do you know how to prevent a fire from starting – and what to do if one does? We have materials that can help educate your audience.
Climate Change: Our climate change awareness products teach us the small things everyone can do to help save the planet.
Character Building: Let's put a positive spin on awareness. These unique promotional products focus on random acts of kindness.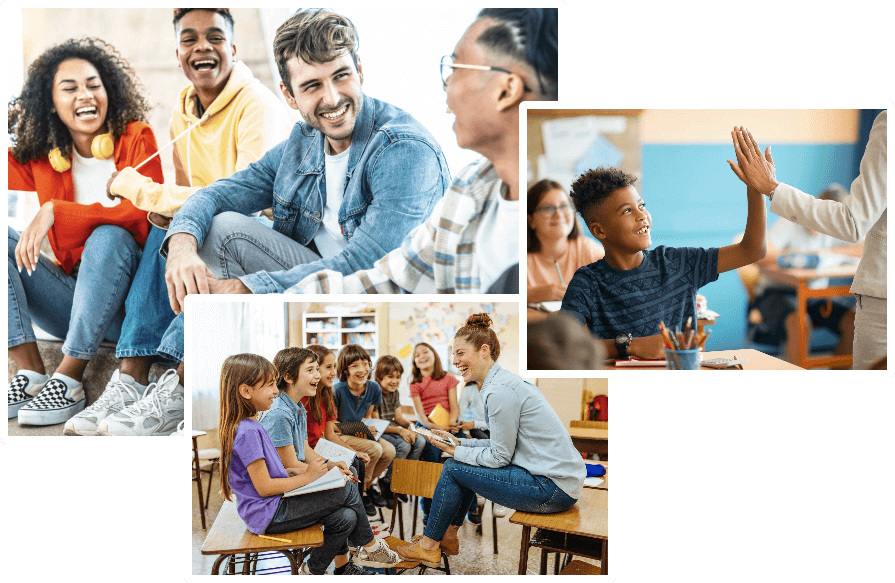 Make NIMCO Your Go-To Promotional Products Company
NIMCO has been the best promotional products company since 1987,
specializing in providing promotional items for
Red Ribbon Week Official Themes
and other merchandise to those who want to spread awareness and show support. Our extensive range of
promotional products
is developed to present positive messages that support and encourage prevention campaigns in communities and schools.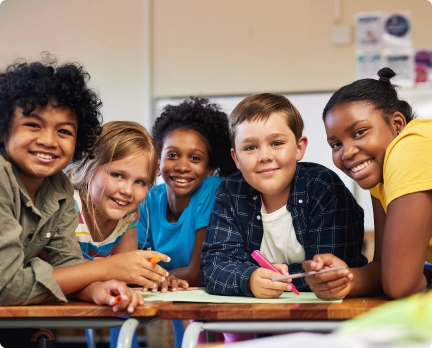 Let us be the promotional products company for all your Red Ribbon Week, tobacco prevention, and anti-vaping promotional products, along with any other awareness products you need. With over 150 customizable options available, our goal is to help you effectively communicate your message.
If you'd like to start your own prevention campaign, explore our
customizable products
section and start sharing your cause today. If you don't see something on our site,
contact us
, and we'll do our best to find it for you.
Contact us via our online form or choose one of the following for assistance: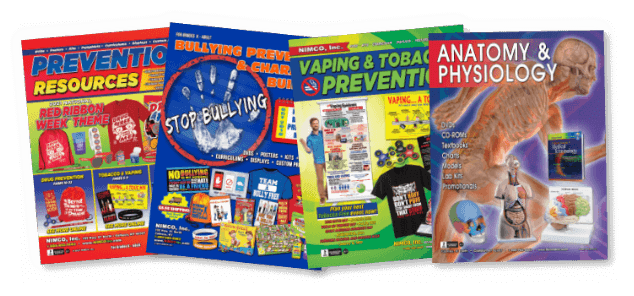 Request a FREE paper copy of our catalog