Tobacco Prevention PopUp Phone Gripper (Customizable): Don't Monkey Around
June 2, 2021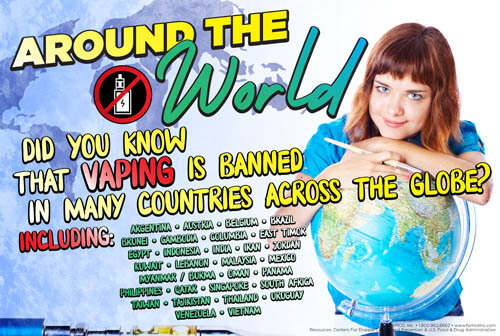 Dangers of Vaping Banner: Around the World
June 4, 2021
Dangers of Vaping Banner: Look It Up
SKU: 21418
As low as $49.95
The vaping epidemic is here and taking over consumers of all ages. This banner will help show the importance of knowing what items are going into your body. This banner is 3'x5' includes grommets, it is also suitable for indoor or outdoor use.
Dangers of Vaping Banner: Look It Up is a thought provoking resource that will get everyone thinking about the dangers of vaping!
This 3'x5' banner will make anyone think about the health risk that comes along with vaping. This item will add a new level of urgency to your prevention program.