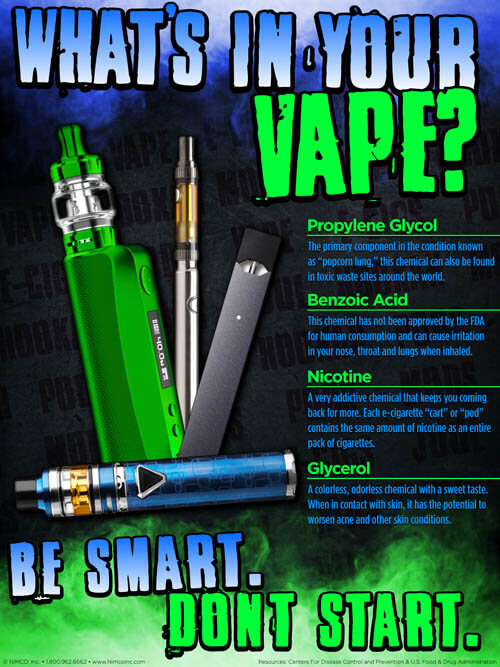 Dangers of Vaping Banner: What's In Your Vape
June 7, 2021
Dangers of Edibles Poster: Same Thing Right? Wrong
June 7, 2021
Dangers of Vaping Poster: Around the World
SKU: 11421
As low as $9.95
NIMCO's 12"x18" poster shows the areas around the world that are taking action to slow the vaping epidemic. This poster is a sole source item of NIMCO's that is a great addition to any prevention program.
Dangers of Vaping Poster: Around the World allows everyone to see the steps citizens and lawmakers are taking to stop the vaping epidemic.
This 12"x18" poster is an informative resource that points out the steps that are being taken around the world to stop vaping due to the health risk this habit poses.