Dangers of Vaping Banner: Vaping, It's Not So Lit
June 7, 2021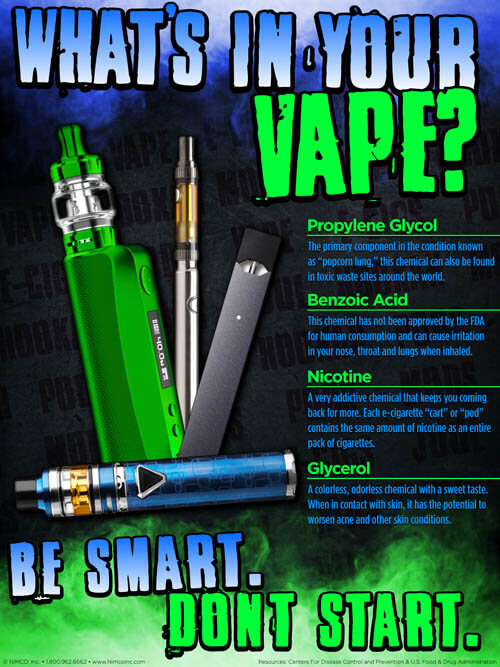 Dangers of Vaping Banner: What's In Your Vape
June 7, 2021
Dangers of Edibles Banner: Same Thing Right?
SKU: 21416
As low as $49.95
This 3'x5' banner is an eye-catching informative way to get the word out about the dangers of marijuana. NIMCO is a proud sole source provider of this great prevention resource. The banner includes grommets for easy hanging, suitable for indoor or outdoor use.
Dangers of Edibles: Same Thing Right? Wrong Banner will show the risks posed by edible marijuana.  
This banner will point out the risks that come along with edible marijuana. This 3'x5' colorful banner is a great addition to any prevention program.