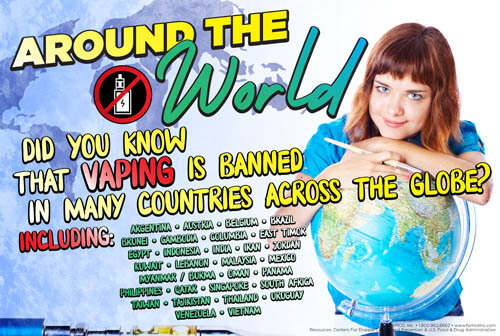 Dangers of Vaping Poster: Around the World
June 7, 2021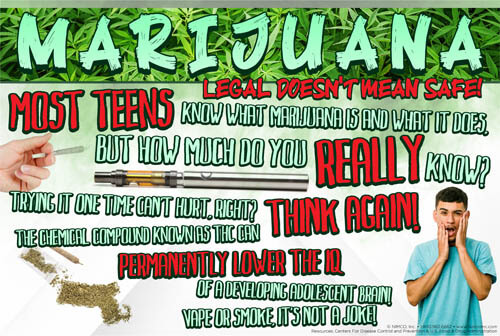 Dangers of Vaping Poster: Marijuana Legal Doesn't Mean Safe
June 8, 2021
Dangers of Edibles Poster: Same Thing Right? Wrong
SKU: 11416
As low as $9.95
The vaping epidemic is here and taking over consumers of all ages. This poster will help show the importance of knowing what items are going into your body. This poster is 12"x18", includes great facts, and eye-catching images.
Dangers of Edibles: Same Thing Right? Wrong Poster will show the risks posed by edible marijuana.  
This 12"x18" poster will make anyone think about the health risk that comes along with vaping. This item will add a new level of urgency to your prevention program.