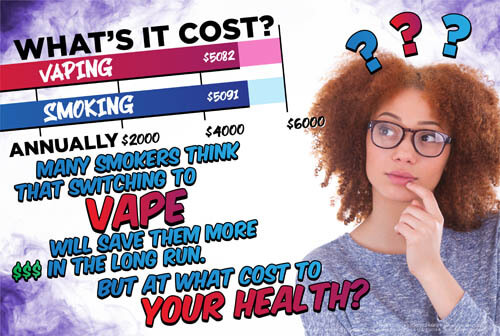 Dangers of Vaping Poster: What's it Cost
June 8, 2021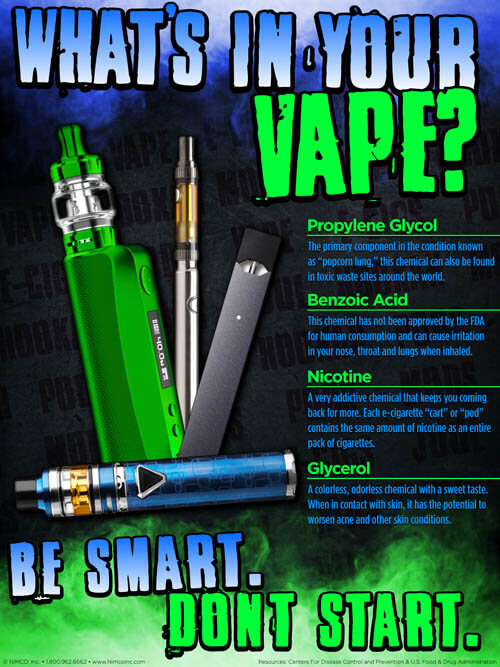 Dangers of Vaping Poster: What's In Your Vape
June 8, 2021
Dangers of Vaping Poster: Save It
SKU: 11419
As low as $9.95
NIMCO's Dangers of Vaping Poster is a great product to get the point across that vaping is not safe. This 12"x18" poster is colorful and eye catching.  NIMCO is a sole source provider of this wonderful resource.
Dangers of Vaping Poster: Save It, is the perfect approach to help others understand the risk of vaping!
This 12"x18" colorful poster is a great addition to any prevention program. It includes colorful images along with informative text.