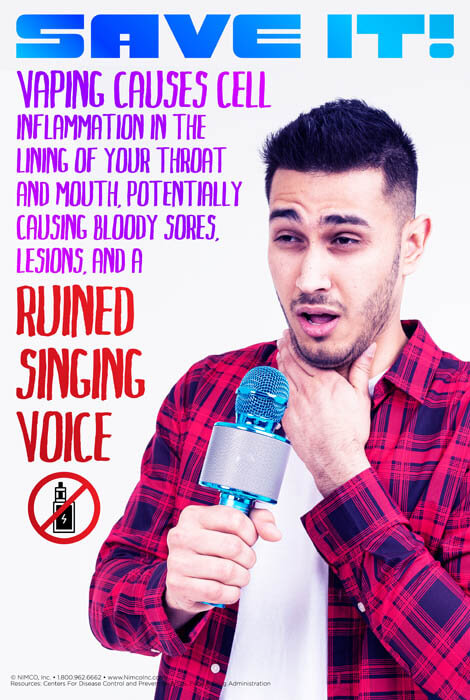 Dangers of Vaping Poster: Save It
June 8, 2021
Tobacco Prevention Backpack (Customizable): Tobacco Rejected
June 9, 2021
Dangers of Vaping Poster: What's In Your Vape
SKU: 11424
As low as $9.95
NIMCO is a proud sole source provider of this prevention poster. This Poster shows chemicals that are in vaping devices along with vape juice that threatens health. Add this to your collection of dangers of vaping displays to help spread awareness.
Measuring 12"x18" this poster is sure to be an informative eye catching resource.
Dangers of Vaping: What's in Your Vape will shock readers along with helping to stop the vaping epidemic.
This poster is a great way to get the point across of the dangers of vaping. This 12"x18" poster shows the harmful and health-threatening chemicals that are in vapor! We carry a variety of dangers of vaping pamphlets to compliment this poster.